White Rose is committed to offering comprehensive care to women in crisis pregnancies. Our mission is to save lives! We accomplish this by seeking out the abortion-minded client and educating her about the reality of abortion so that she may choose life for her baby.
Basic Services
Pregnancy tests
Limited ultrasound imaging
Peer counseling
Referrals for adoption, social services, professional services
Comprehensive Care
Material assistance
Financial assistance
Follow-up care
Pre-natal care
Mentoring
Well-Woman Exam
Emotional, mental, and physical support
Well-Woman Clinic
Well-Woman Exams are offered to all clients who receive a negative pregnancy test. The Well-Woman Clinic is offered by five Catholic Pro-Life OBGYN physicians who volunteer their time to provide care for these clients. At an exam, a woman receives a pelvic exam, breast exam, pap smear, and STD testing. In 2018, 97% of all appointments were filled by clients which illustrates the need for this care in North Texas.
2018 Highlights
4,156 Total Client Visits
2,049 Pregnancy Tests Given
978 Sonograms Completed
$26,327 in Direct Financial Assistance for clients
52% New Clients Were Increased Risk for Abortion
972-BABY-DUE Hotline Answered by White Rose
$11,500 Value of Large Basic Baby Items Distributed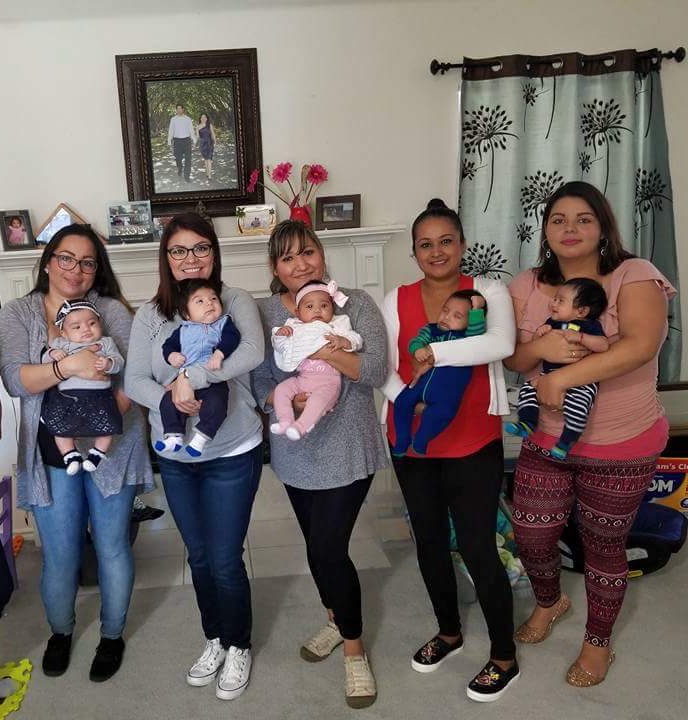 MAGDALENE PROGRAM
White Rose offers a mentoring and support program to our clients through the Magdalene Program. The mission of the Magdalene Program is to help women navigate through life and show them God's mercy and kindness. The program is named after St. Mary Magdalene, because we hope to show the same love and mercy bestowed upon her by Our Lord. We believe that each and every single mother deserves to be supported throughout her pregnancy and beyond. The majority of our moms don't have any family support for their journey, so we provide that for them. 
The Magdalene Program is offered in both English and Spanish and includes group meetings, spiritual talks and prayer time, pre-natal development classes, guest speakers, crafts and baby showers. The Magdalene Program is offered four times a month in both English and Spanish, and includes ESL instruction for Spanish-speaking clients. During the classes we offer free babysitting for the clients' children and we provide lunch for all who attend. Since the program began, we have helped over 550 mothers through the Magdalene Program.
Speaking on her experience with Magdalene Program, a client said, "I am so thankful that White Rose was there for me, because I don't know where I would be without your help."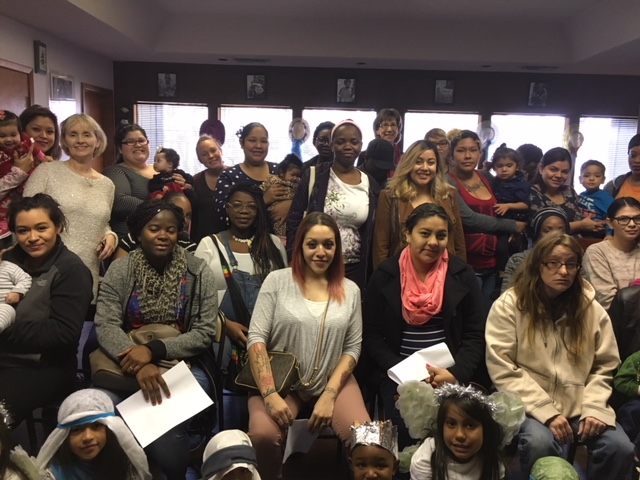 OUR MISSION IS TO SAVE LIVES!
St. Joseph's Helpers is a Catholic lay apostolate and non-profit organization that is dedicated to saving lives.
We offer comprehensive care to women at two Dallas area White Rose Women's Centers.
CENTRAL
CENTRAL
214.821.6292 Hours of Operation: Monday - Friday 9am-4:30pm Saturday: 9am-1pm Material donations accepted at this location
Open this location in Google Maps  
CENTRAL
214.821.6292
4313 N. Central Expressway
Dallas, TX 75205
Hours of Operation:
Monday - Friday 9am-4:30pm
Saturday: 9am-1pm
Material donations

accepted

at this location
Open this location in Google Maps
WALNUT HILL
469.232.9472
7430 Greenville Avenue
Dallas, TX 75231
Hours of Operation:
Monday – Friday 9:30-3:30pm
Material donations

not accepted

at this location